2013
May:
AUDREY SCARE PEOPLE PLAY by Audrey Kessinger, May 20th
San Francisco Theatre Pub's Pub From Another World is a one night only staged reading of 8 new plays by local playwrights, including my five year old daughter Audrey! Audrey's play, Audrey Scare People Play will be directed by Meg O'Connor. rThe show starts at 8, but get there early, it's going to be packed!
May 20th, 8pm
At Cafe Royale in San Francisco.
WE'RE ALL GOING TO DIE and NAP TIME, May 20th, 21st, and 22nd
My two short plays, We're All Going To Die and Nap Time will join other short plays being produced by Love Creek Production for their May short play showcase.
Monday May 20th, Tuesday May 21st, and Wednesday May 22nd, at 7pm and 8:30 pm at The Producers Club.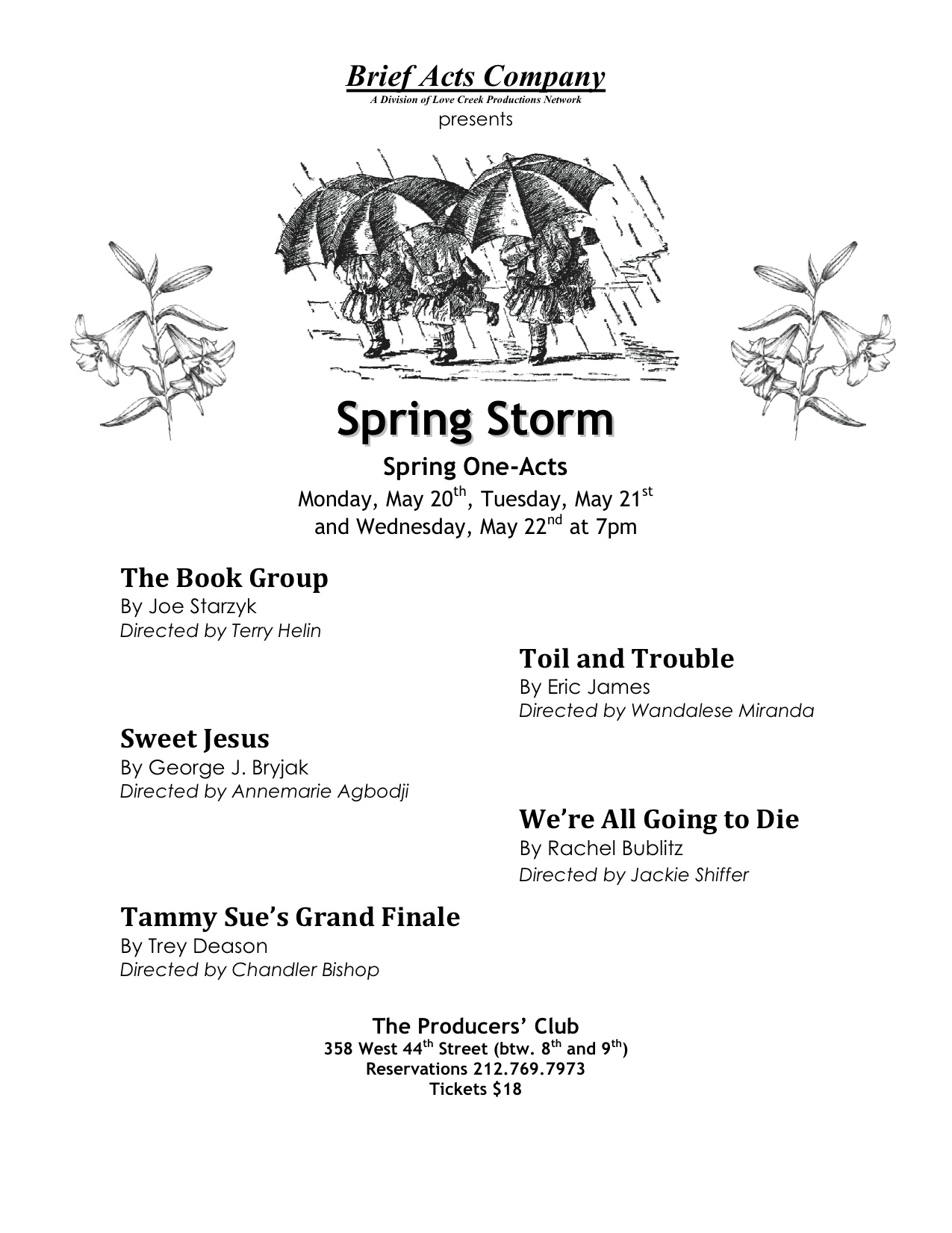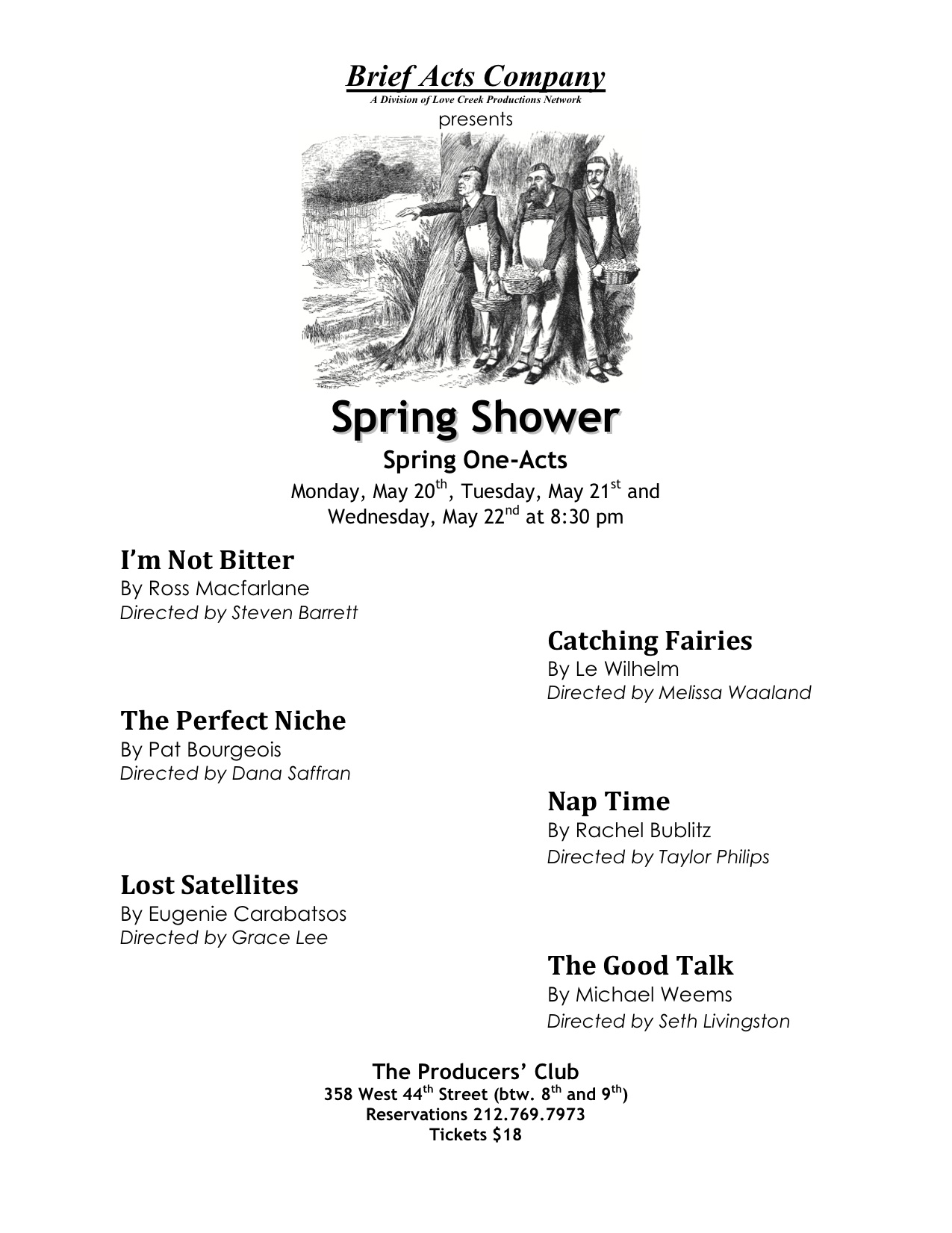 June:
HORNY LIKE THE WOLF, June 2nd
Sonoma Stage Works has selected Horny Like The Wolf as a semi-finalist in their Sonoma Stage Works' PlayFest 2013 short-play competition. The reading is scheduled for June 2nd at 2pm in Andrews Hall of Sonoma Community Center. After audience feedback the finalists will be selected, and get a production in September. More details as they come!
WOMEN IN SOLODARITY: CAT LADIES, June 10th and 11th
Back by popular demand, All Terrain Theater has added two encore performances of their hit showcase Women In Solodarity: Cat Ladies.
Buy your tickets today on Brown Paper Tickets!
Monday June 10th at 8pm
Tuesday June 11th at 8pm
General admission tickets are $10, reservations are highly recommended! The address of the venue will be emailed to you after you buy your tickets, email info@allterraintheater.org if you have any questions.
July:
TERRIBLE PEOPLE, July 1st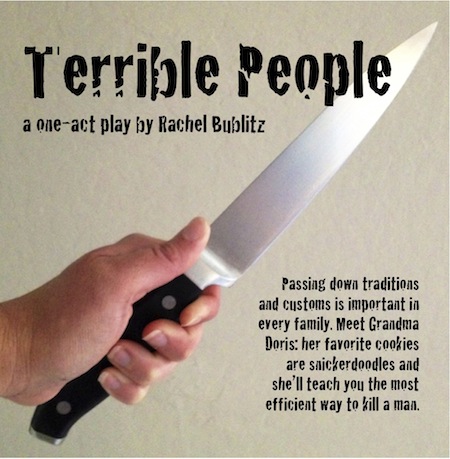 Playwright Center of San Francisco will be producing a staged reading of my thirty minute play Terrible People as a part of their Spring Reading Series. Lisa Drostova will be directing.
Passing down traditions and customs is important in every family. Meet Grandma Doris: her favorite cookies are snickerdoodles and she'll teach you the most efficient way to kill a man.
Shelton Theater (downstairs).
533 Sutter St.
San Francisco, CA, 94103
Monday, July 1st at 7:30pm
$10 donation at door, PCSF members free.
August:
THE FANTASY CLUB, August 2nd - August 11th
The Fantasy Club takes us on a hilarious journey when Frances, a bored stay-at-home-mom, finds herself reunited with the man she has been fantasizing about for years… and it ain't her husband!
The Fantasy Club is getting a full production with All Terrain Theater!
Directed by Tracy Held Potter
Stage Management by Chelsey Little
Performed by:
Siobhan Doherty… Frances
Tavis Kammet… Max
Claire Rice… Samantha
Rob Dario… Jacob
Here are the dates:
Friday, Aug 2 @ 8pm
Saturday, Aug 3 @ 8pm
Sunday, Aug 4 @ 5pm
Friday, Aug 9 @ 8pm
Saturday, Aug 10 @ 8pm
Sunday, Aug 11 @ 5pm
All performances at The Alcove Theater.
September:
Babies, the Ultimate Birth Control: Terrifyingly Hilarious Plays about Parenting, September 7th, 14th, 15th, and 17th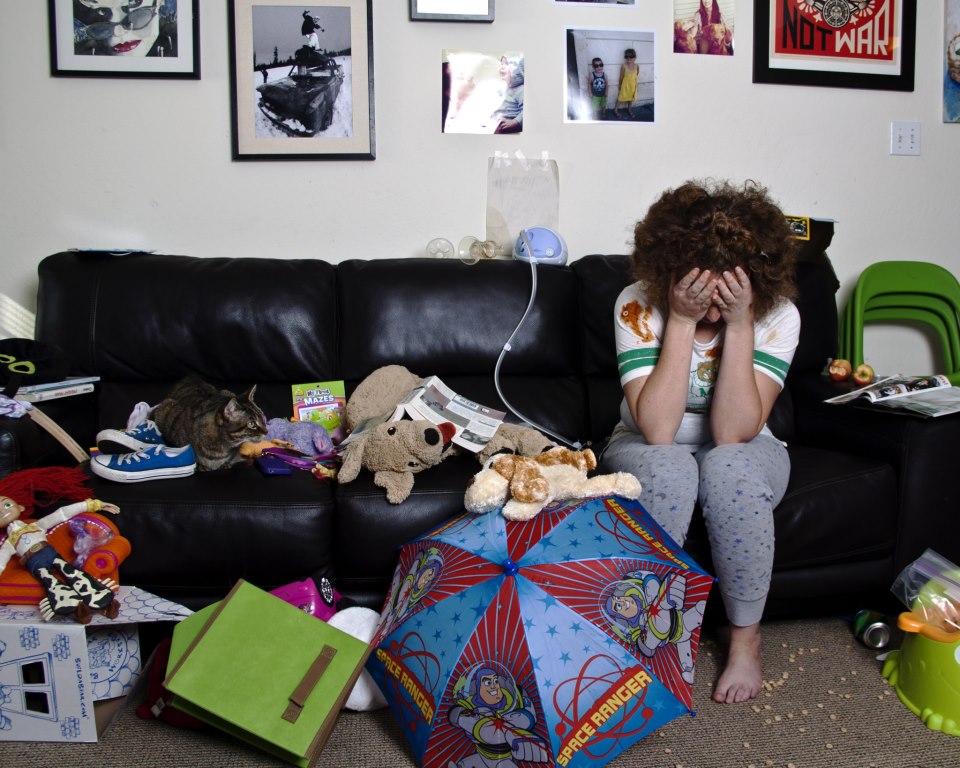 *Photo by Rob Reeves.
Worried your partner is coming down with baby fever? We'll put a stop to that! Join us for tales from the sleepless side by harried moms Tracy Held Potter and Rachel Bublitz. You'll gurgle, you'll cry, and you'll pee in your pants laughing. Bring your partner for better results.
Dates:
SATURDAY September 7 4:00 PM
SATURDAY September 14 9:00 PM
SUNDAY September 15 1:00 PM
TUESDAY September 17 9:00 PM
Plays, and other details will be announced as we get closer so stay tuned!
November:
I am writing a play about the epic hero Achilles to be included in the 2013 SF Olympians Festival. There will be a staged reading of this play on November 9th at 8pm at the Exit Theatre in San Francisco.