Apr 29, 2013
Love Creek Production's May Showcase Dates Announced
My two short plays We're All Going To Die, and Nap Time will be produced by Love Creek Production for their May showcase!
The dates for both showcases are May 20th, 21st, and 22nd and all performances will be at The Producers Club.
We're All Going To Die is being directed by Jackie Shiffer and will be at 7pm.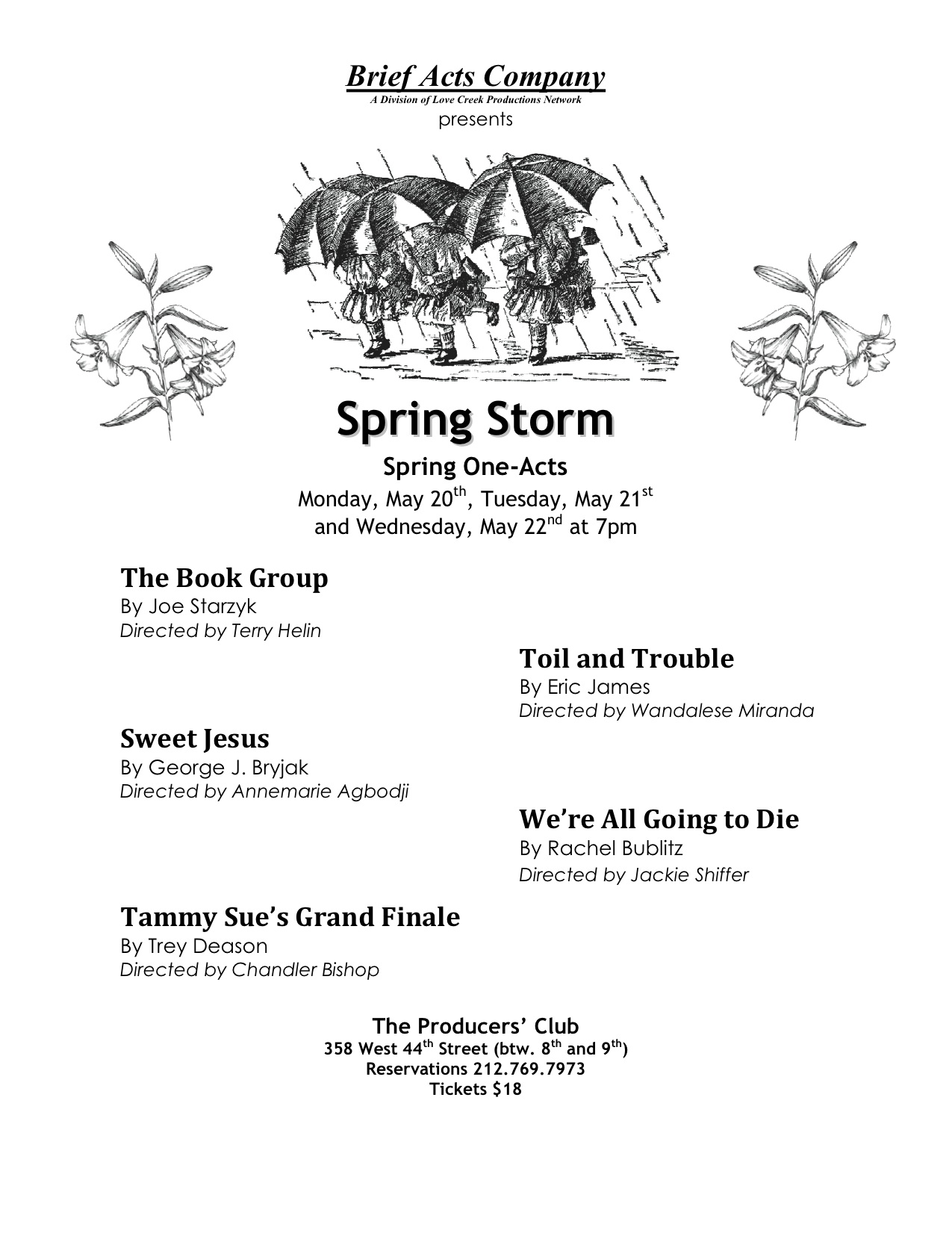 Nap Time is being directed by Taylor Phillips and will be at 8:30pm.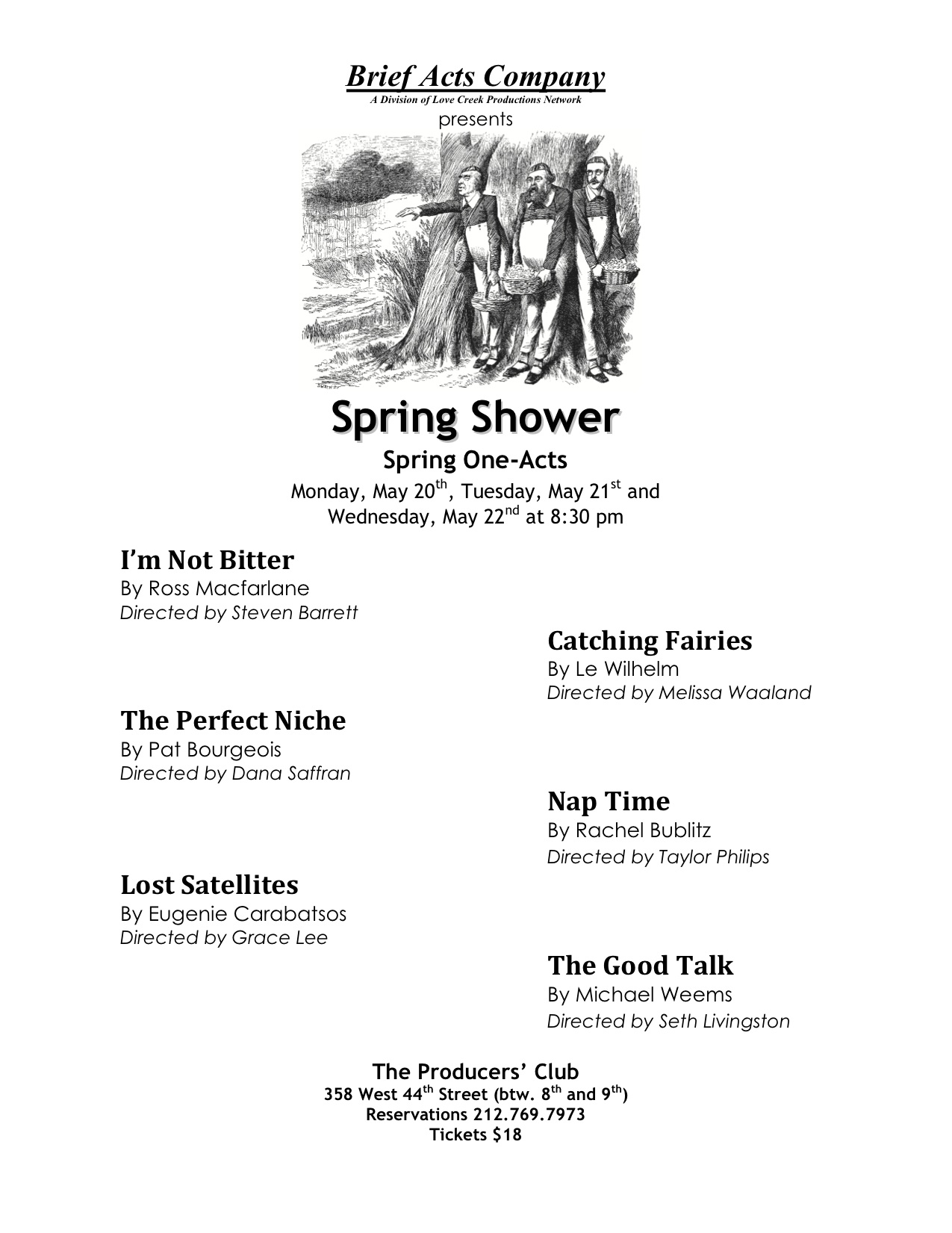 If you make it out, let me know how you like it! One of these days I have to make it out to New York!