Feb 28, 2018
CHEERLEADERS VS. ALIENS Poster!
Feast your eyes! The poster for the world premiere production of CHEERLEADERS VS. ALIENS is here: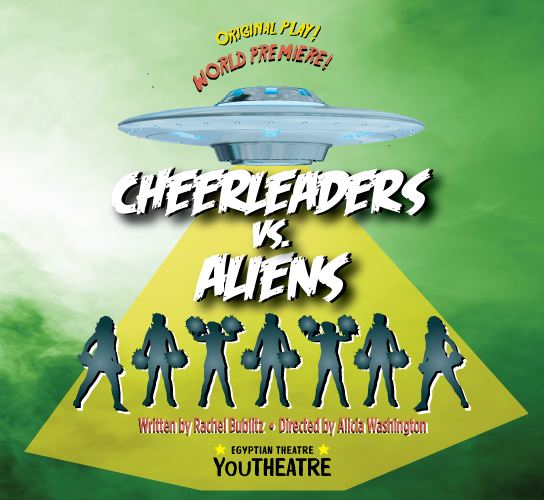 (Poster by Sarah Garrett!)
The Egyptian Youtheatre production of CHEERLEADERS VS. ALIENS, directed by Alicia Washington runs May 10th at 7pm, May 11th at 7pm, and May 12th at 2pm and 7pm, and TICKETS ARE ON SALE NOW.
We have our first rehearsal soon, if I wasn't so busy with a million other things I'd be going crazy waiting to get into the room with my actors. Get your tickets as soon as you can, because from what I know about these shows is that they always sell out!
Yay!